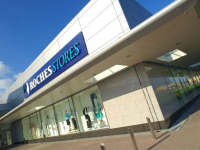 Friday, August 13th, 2010 Posted in Blog
Welcome to Urban Images. In this blog we will discuss our thoughts in the area of Commercial Photography. Over the past 14 years Roger has developed a sucessful photographic practice in Ireland and has gained a reputation as a highly respected Architectural Photographer, photographing many of the country's leading architectural and commercial sites.
We travel the length and breadth of the country to fulfil assignments for clients and have a great understanding of commercial requirements and time constraints. These combined with the ability to produce quality photography at a competitive price is the key to meeting all the clients objectives.
The result is high quality, striking imagery for the business sector.
Tags: commercial, photographer, photography